-ANONYMOUS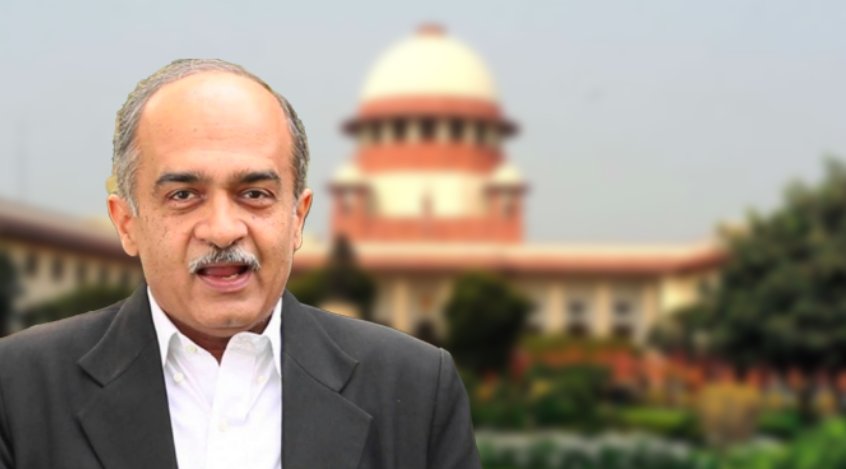 On Friday, 14 August, Advocate and civil right Activist Prashant Bhushan held guilty of contempt of court by the Supreme Court of India for his tweet. Tweets were posted on June 27 & June 29 and in those tweets Prashant Bhushan had criticised CJI Bobde and former CJI's. Notice was first served on July 22 by the apex court for his act.
According to the bench of 3 Judges, his posts scandalised the Supreme Court as an institution. Court observed that intention was to taint the image of Supreme Court and was an attempt to sabotage Indian democracy. Those tweets were frivolous attack on the institution of Judiciary and not only on judges. Sentence hearing shall take place on August 20 but before that, lawyers across the country have expressed their dissatisfaction in the judgment of apex court.
Mumbai-based Advocate NavrozSeervai, gave his statement to live law, he said
"The judgment is an assault on free speech and expression in the name of upholding the "dignity and majesty" of the Court in the eyes of the public. The judgment is clearly erroneous, both in its reasoning and its analysis and interpretation of the contempt jurisdiction". He also added that "Much more worrying is that this judgment appears to be a calculated assault on the one segment of civil society which is familiar with what happens in Court, and the conduct of judges in and out of Court, namely members of the legal profession. It is these members who can speak to the goings-on in the judiciary with a degree of intimacy that others lack. The judgment will have a chilling effect on free speech generally, and that appears to be its intent, but it is also intended to send out a strong message to the legal profession, by making an example of Prashant Bhushan for daring to exercise his fundamental right to freedom of speech."[1]
Whereas, Advocate Sanjay Hegde said "if two tweets can bring down Court's Authority, Then it is not as strong we imagined".[2]
---
[1]https://www.livelaw.in/top-stories/contempt-verdict-against-prashant-bhushan-an-assault-on-free-speech-sr-adv-navroz-seervai-161502
[2]https://www.livelaw.in/videos/prashant-bhushan-contempt-if-two-tweets-can-bring-down-courts-authority-then-it-is-not-as-strong-as-we-imagined-senior-adv-sanjay-hegde-161473?infinitescroll=1
Former Supreme Court judges including AftabAlam, G.S. Singhvi along with senior advocate Indira Jaising and Former Chief Information Commissioner WajahatHabibullah signed a statement mentioning that
"Tweets were bonafide criticism of the court and convicting PrashantBhushan for that showed the Judiciary in Poor light and is a disproportionate response. According to commonwealth Human Rights Initiative of India(CHRI), apex court's decision exemplifies the deteriorating state of freedom of speech in the country. By giving this judgement court has clear its stand regarding the criticism. CHRI added that Independent judiciary is a body obliged to protect the fundamental rights of citizen and not imposing contempt on them in the middle of Pandemic, through virtual hearing while all other functions are restricted."
 Another statement which was signed by several practicing lawyers of Supreme Court came in solidarity and support for PrashantBhushan. In that statement, advocates expressed anguish and dismay at the judgement of apex court. they said that criticism is an important part of public concern and must be taken as a suggestion and court should appreciate them. The power used by court is not appropriate and in future. This judgement will discourage the lawyers from being outspoken. Statement also added that independent Judiciary doesn"tmean that it is immune from scrutiny. We stand firm with our statement and seek court to not give effect to the judgement till this pandemic and after that there should be an open hearing with larger bench.[1]
---
[1] https://www.scribd.com/document/472705436/Letter-to-SCBA-President#from_embed